Woman International Master Svitlana Demchenko:
I have really enjoyed working with GM Gergely Szabo. My first experience with him was when he was coaching the Canadian Women's Olympiad team, where he genuinely helped every single team member and was very supportive all throughout the event. Later, he became my personal teacher. GM Szabo has helped me immensely with opening preparation. It's amazing that he can answer every question I ever ask! I was also very impressed with GM Szabo's organization and preparation for the lessons. I can say without a doubt, GM Szabo is one of the best coaches I've ever worked with.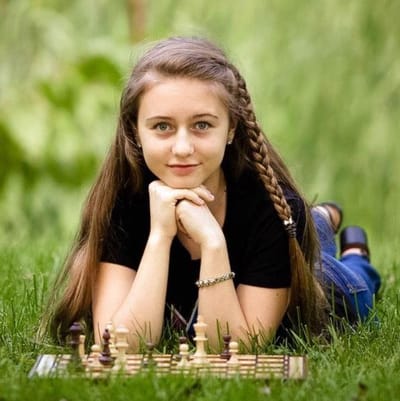 FIDE Master Eugene Hua:
The Juniors to Masters Program has been working really well to improve my chess. The lessons are structured with many interesting examples and games, and the host of the lessons (GM Gergely Szabo) explains the material in an easy to understand format. Questions are always answered thoroughly, and the training games are a useful method to practice concepts from the lessons, without having to wait for a chance to play in a real tournament. The group program also gives me a chance to learn from others' inputs, and what ideas they find during the chess lesson which can help me. It's enjoyable, interesting, hands on (as in the student practices the concepts in training games), and in a no-pressure environment! Thanks JtM!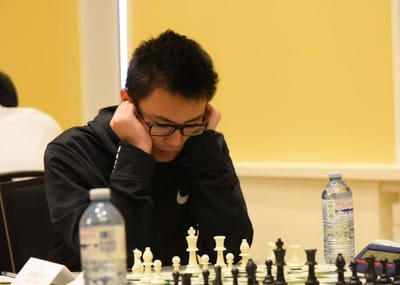 Michelle Hua, #1 Nationally FIDE Ranked U12 Female in Canada:
I had a great experience in the Juniors to Masters group training. It was good that each group had a technical meeting before the actual online training began, like a test run, to make sure all the students were comfortable knowing what they were expected to do. Also, the way Grandmaster Gergely Szabo teaches is very clear. I could clearly understand the lecture. I also like it how we get to practice what we learn by playing training games from a set position with a training partner. This was a great experience and fun!
Jules Briner, 2018 Langley Chess Club Champion:
I've been very impressed with the quality of content provided by the Juniors to Masters Program. What I found most impressive is the program is designed to reinforce key learning concepts that I can easily apply to my games. The lecture, training games, and analysis of training games all work to drive home the concepts and make a difference in my play.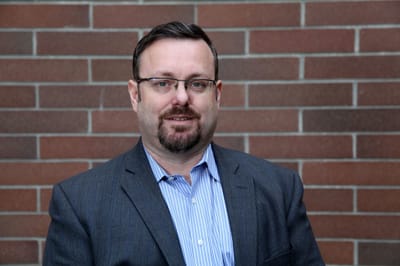 Carina D'Souza, Represented Canada at the 2019 World Youth Chess Championships:
The Juniors to Masters training program has helped me immensely. During the group lessons, GM Szabo always makes sure that we understand the concept and encourages us to ask questions if we don't. My favourite part of the lessons is when GM Szabo asks us to find the best continuation in the position and give an explanation as to why we think it's the best. It's very instructive to hear what your peers think about the position — which isn't something you would get in a private lesson. After we give our opinions about the position, GM Szabo gives us a thorough explanation about what the best move in the position was and why it was so. His explanations are very clear and easy to understand. In my opinion, however, the best part about JtM is the community. I have met so many awesome, talented chess players from all across Canada through the JtM program. Everyone is super friendly, and I often find myself spending my free time playing chess with some of my classmates.... :)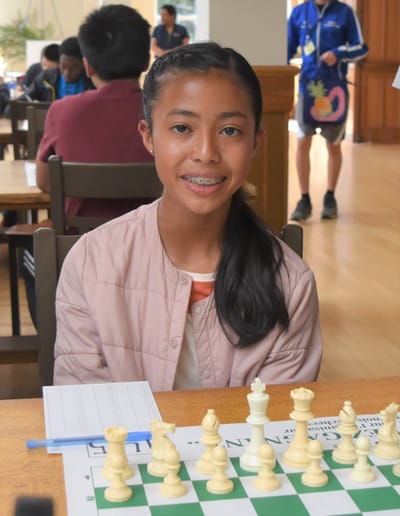 National Master Henry Zhang:
The Juniors to Masters (JtM) program provides a really fun and interesting learning experience. Each lesson is structured so that everybody can participate and interact with each other creating an engaged learning environment which also makes the lectures more enjoyable. Each topic is explained thoroughly, and everyone is given the opportunity to give their input allowing the students to learn from each other's thinking processes. GM Szabo creates a friendly environment in which you can state your opinion or ask a question at any time which he'd be more than happy to answer. The program does a very good job of connecting the theory learned in the lectures to practical play by allowing students to play games against each other relating to the topic of the lecture after each lesson. Then, on a separate day, GM Szabo analyses the games and answers any questions you may have. The JtM program is very genuine and you can tell they really care about the learning quality of the students; hosting Tech Meetings before lessons, asking for feedback to improve future lectures, hosting tournaments, and always being ready to answer questions or help students when they need it. Overall, the program is one of the best I've seen, and I would recommend it to anyone looking to improve their game and make some friends while there at it.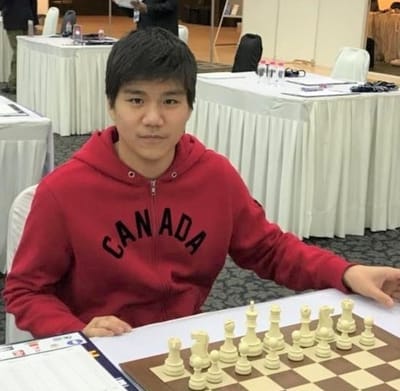 Harrison Liu, 2020 Burlington CC Championship Open Champion:
Juniors to Masters offers a number of opportunities including being part of the Juniors to Masters Leadership Development Program. Being part of this Leadership Team, I was assigned a JtM Student to help mentor and play training games with. I think playing with him helped him a lot, and he seems to be very focused when there are no distractions. From his games I can clearly see the improvements he's made and I was able to give direct feedback. It's a great way for him to learn and practice, and at the same time, it is a great opportunity for me to put my own chess knowledge to work to help others to improve.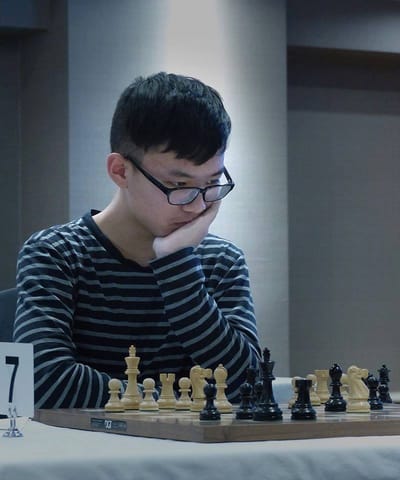 James Windram, Represented Canada at the 2018 World Cadets Chess Championships:
I really enjoy being part of the Juniors to Masters chess program. We have very good teaching from GM Gergely Szabo. He challenges us with chess problems and each of us discusses our solutions to the problems. Listening to everyone's input is interesting and a very helpful exercise. I feel these lessons have helped me improve my chess skills and analysis. GM Szabo discusses the material in a clear and concise way. He always makes sure that everyone is involved in the discussions, and I feel he is a kind and supportive teacher. Victoria Doknjas does a lot of the organizing and makes sure everything runs smoothly. She takes the time to make sure each student is comfortable in the program so we can gain the most out of the lessons. I enjoy my Juniors to Masters lessons and I come away from it learning something new each time. GM Szabo and Victoria work well together to make this chess program a worthwhile experience.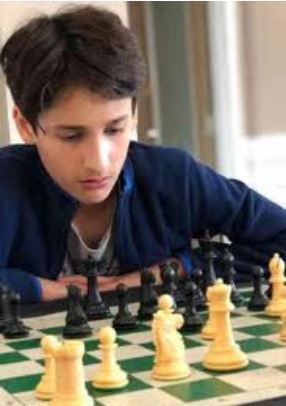 Joshua Imoo, 2019 BC Grade 7 Champion:
Juniors to Masters is one of the top chess programs available in Canada! It provides me with the opportunity to learn from a Master. The lessons by GM Szabo and FM Joshua Doknjas are very well prepared and thoroughly thought out - each critical move is well explained. GM Szabo is a very patient teacher, always encouraging us to ask questions. FM Joshua Doknjas is also a great teacher, always prompting interesting discussions. The training games are an excellent way to practice what I learned in the lesson against other players at my level. Through the JtM Leadership Development Program, I've been provided with many leadership and volunteer opportunities, including helping in demonstrations and helping other students along with the procedures for training games. I've also really enjoyed the online tournaments and arenas organized by JtM, which include many strong players. I highly recommend JtM for anyone looking to become a better player!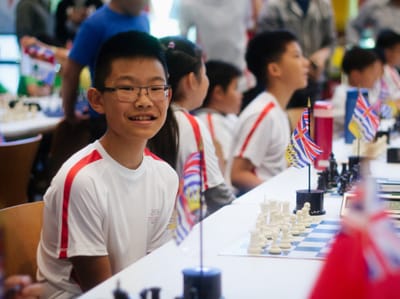 Woman Grandmaster Maïli-Jade Ouellet:
I was coached twice by GM Gergely Szabo, and I was very impressed by his devotion to helping me improve. The first time was at the World Youth Olympiad, in Slovakia. I remember him analyzing every single one of our games after each round and giving us great feedback. He would take the time to explain a particular concept from one of our games we misunderstood, and fully explain it, even if he didn't have to. The point is that he will go further than what we expect of him and he is very passionate about it. The second time, for the World Olympiad in Georgia, was more about preparing openings than anything else and I was satisfied with the assistance he provided and the thoroughness of his files. Additionally, he would answer all my questions (even thirty minutes before the game). As for the Juniors to Masters Program, his lessons are well planned, clear and insightful. That is why I am delighted to have the opportunity to learn from him once again. Last but not least, Victoria Doknjas, the organizer behind this whole project, is fantastic. She is extremely dedicated to it, hosts technical meetings as well as tournaments and is always there to support us. Without her, none of this would be possible, so thanks a lot!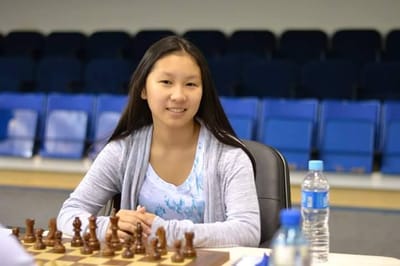 Grandmaster Razvan Preotu:
I worked with GM Gergely Szabo for several years and he played a major role in helping me improve my chess skills. He is not only an experienced trainer but a very friendly person, which I believe is just as important. I highly recommend him for anyone who is interested in chess and wants to improve their game.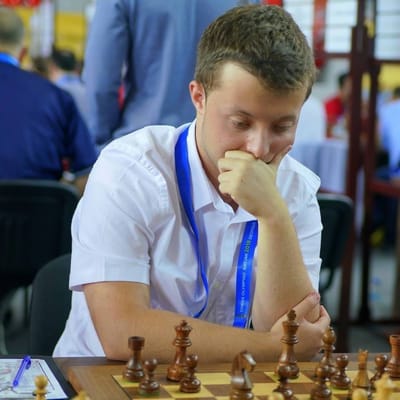 FIDE Master Anthony Atanasov, #1 Nationally FIDE and CFC Ranked U12 in Canada:
I enjoy the group lessons a lot. GM Szabo delivers the lessons in a way that is easy to understand. When he asks questions, it is interesting for me to hear the ideas of the other students in the class. I also like his answers when students ask him questions. He is calm and patient. I particularly enjoy the training games. They start from a set position which GM Szabo chooses very carefully and I find very instructive. I feel that I have improved from his lectures, and I highly recommend the Juniors to Masters chess training program!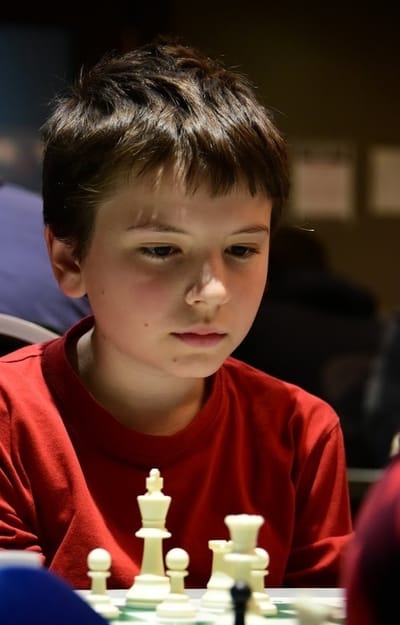 FIDE Master Nicholas Vettese:
I first worked with Gergely at the World Youth Chess Championships in 2015, where he was very supportive of every team member, and inspired all players to be the best they can be. The lectures at the Juniors to Masters course cover interesting topics, and a different way of looking at things. The training games are very helpful, and support the learning process in a relaxed environment. I would highly recommend the program.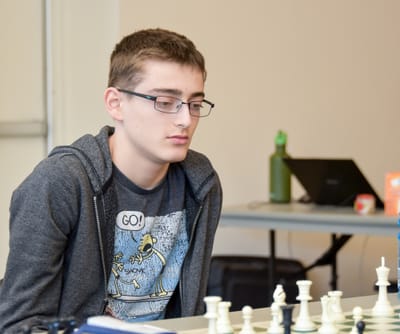 Kaitlyn Tao, Represented Canada at the 2019 World Cadet Chess Championships:
I have gone through many chess courses so far. Juniors to Masters is a different experience. Many teachers teach chess as a career but GM Gergely Szabo and FM Joshua Doknjas teach chess to help others. When I enter their class every week GM Szabo and FM Joshua Doknjas encourage us to ask questions. If you're reading this and you're a beginner that wants to try out this course and you think chess is just a game, you may be right in your perspective now. After a while, your perspective will change. Now when I play a chess game it keeps me on the edge of my chair. Is he going to take it? Is he going to develop the knight or bishop? I recommend this course to anyone who is willing to walk down this path.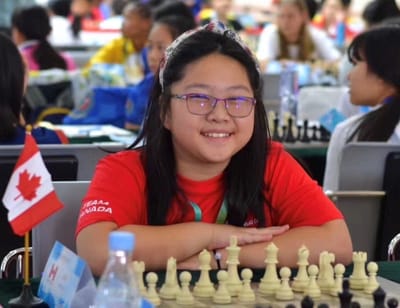 National Master Vladimir Drkulec, President - Chess Federation of Canada:
I sat in on most of the classes in the past term which dealt with imbalances. The approach of the class is not unlike the approach that we used for a decade in Windsor with our Friday chess club. The difference is that the lecturer is Grandmaster Gergely Szabo who is a very knowledgeable chess coach and trainer as opposed to myself and the other local national masters who preside over Windsor Friday chess. Each week the topic was a different type of imbalance such as Queen vs. two pieces, Queen vs. two rooks, Queen vs. Bishop and Rook, Rook vs. Bishop, and so on. There were usually about five examples of each type of position and the lecture portion seemed to go about two hours. Grandmaster Szabo would present a position and ask for an evaluation or perhaps for candidate moves or plans for one side or the other. At the end you play a game based on the theme for the class where you play the same position as white and then as black or vice versa. The positions are usually somewhat equal with one side being easier to play even if the engines say that the evaluation is 0.00. Let me just say that I am 61 years of age and with occasionally problematic health. My rating in Canada and the U.S. is in the low 2000s. I have been over 2200 in both Canada and the U.S. My last tournament game was about 16 months ago and I decided to make the leap and play in Detroit at an American Thanksgiving weekend event, the Motor City Open in November of 2019. To make a long story short I had one stinker of a game against a FIDE master which is to be expected after such a long layoff but my other four games went as well as could be hoped for and I managed to tie for 2nd place with three FIDE masters including my student Rohan Talukdar who is pushing 2400 FIDE and 2460 CFC. I beat two higher rated players including a FIDE master and held serve against two younger players who both had pretty good tournaments. I had a half point bye in the second round because I had a class to teach on the Friday night. I do look at chess every day but a lot of it is reviewing games of players who have ratings of 400 to 1000 so not really something that would necessarily translate into good tournament prep against masters and experts. Victoria Doknjas is a very well-organized woman who has a background in project management and is a chess mother and a fairly strong chess player in her own right. She is often volunteering at premiere chess events either as head of delegation for the Canadian team or as a documenter and photographer of significant chess events in Canada or abroad. She raised three boys who are always at or near the top of the standings in every junior and adult tournament in which they participate. FM John Doknjas, FM Joshua Doknjas and NCM Neil Doknjas are well known competitors in British Columbia and Canadian chess circles. Her understanding of young chess players stood her in good stead as head of delegation where she often found ways to make international events interesting and entertaining for young Canadians. She is continuing in that tradition with the Juniors to Masters program which attracts many of the most talented young Canadian chess players. I am familiar with Gergely Szabo because he has been a coach for Canadian players at various world events including World U16 Youth Olympiad, WYCC, WCCC and the Women's Olympiad and also because he came to Windsor when we had the CYCC/Canadian Open and NAYCC in 2016 and he ran a chess camp for the Windsor kids. He was also one of the visiting GMs for the CYCC where he analysed games of youngsters between rounds. He is very good natured and knowledgeable. He has always received praise and accolades from Canadian players and I have seen him work with kids very effectively. He works very well with adults as well apparently judging from my result. He offers very high level instruction with thoughtful examples which illustrate the theme he is trying to teach to his students in any particular lesson.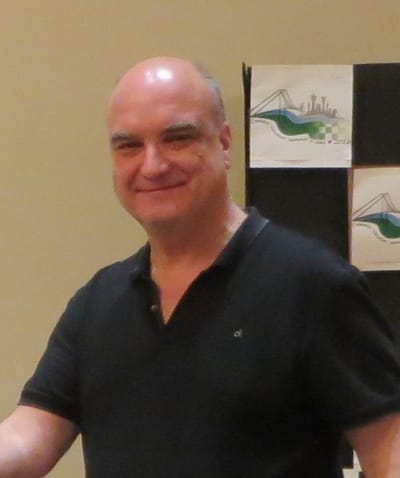 Josiah Field, 2019 Canadian Junior Chess Champion (U1000):
Although I've only been working with GM Gergely Szabo for a very short while in the Juniors to Masters group training, I have already learned a great deal and feel that my chess game has improved dramatically. GM Szabo provides very clear instruction that is easy to understand, but contains great insight into complex theory. Since discovering chess I've enjoyed playing and learning on my own, but GM Szabo makes learning in a group setting even more enjoyable, and he is able to provide instruction for each student that is designed to help them reach their specific goals and next levels.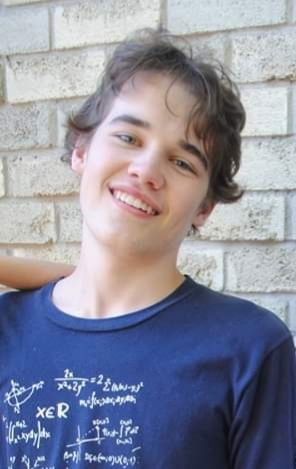 Ryan:
I really like how the masters give a crystal clear explanation about both games of the class and talk about how these games are related to the topic of the class. I also really like the homework of writing down the most important parts of the training games, because I can think through what I did wrong in the two games. I think in general, this is a great online masterclass with kids who love chess and some technology, because of how to challenge your opponent in chess.com and to show him or her the moves for the starting position.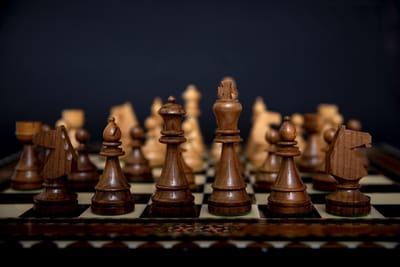 Annie:
As a parent, I am so impressed by how much effort you have put in to ensure high efficiency of the class, as you spent so much time and effort on preparation by hosting a technical meeting beforehand to ensure no technical issues would happen during the actual training sessions. That shows how much you care about the learning result for each kid. Thank you!